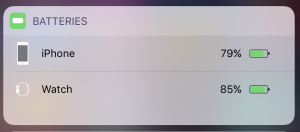 Are you having battery issues with your phone?  Fast drain, jumping battery percentages, and phone deactivations are all indicators of a problem.  Battery concerns in our portable electronics have caused a lot of press these days.  The Samsung Note 7 escalated this to new levels with a full product recall over exploding batteries.   The batteries in our portable electronics can cause many issues if not taken care of properly.   Here are some links and tips on proper charging and battery issues in the market today.
Battery Issues
If you are having issues with your battery holding a charge, this could be a result of a faulty battery.  A battery can go bad from poor manufacturing / quality control, high cycle count, or bad chargers.   Here are some links to some recent battery recalls and issues.  If you suspect you have a battery issue, you should call or go to the manufacturer of the phone.  If you have an Apple device, Apple Store's have affordable replacement programs to swap the battery / phone.   With all the recalls and warranty extensions going on, you may even get this completed for you at no charge.
Battery Drain
Other issues could be an application running consuming battery life.  Both iOS and Android have easy screens to find out top applications causing battery drain.  To keep up with application issues be sure to keep your device on the latest OS version by performing the updates when offered and update the applications regularly from the Apple store or Google Play store.
Proper Charging Cables
A plaguing issue with battery problems has pointed to faulty cables / power adapters that are usually not approved for use with the device.  All the cables found in the market today are being made cheaper while charging rates are increasing which requires a higher quality cable.  Also charging with a device in an enclosed case can cause excess heat which can damage battery life.
Here are some important tips for proper charging:
Utilize the power adapter and cable that came with your device as much as possible.
Use certified cables only with your device.  For example Apple certifies cables manufactured by some third parties besides their own cables, but the cable you get at the gas station may not be the best cable to use.

Amazon Basics – Makes some affordable and certified cables
Monoprice.com – Very affordable and certified cables.  Offers free replacement program which I have used a many times before.

Remove the device from an enclosed case if heat becomes a problem when charging
Latest posts by Matt Caminiti
(see all)